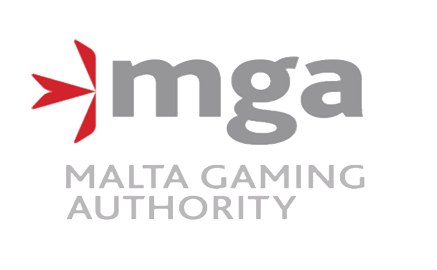 Malta is a popular name in the iGaming world. Their fame is due to the fact that they offer relatively low taxes. It is one of the pioneers in the European jurisdiction to license and regulate online casino gambling. The first MGA license was awarded in 2000. Initially, it was supposed to create a secure environment for both gamers and gambling platforms and it had an LGA (Lotteries and Gaming Authority) but it was changed to MGA (Malta Gaming Authority) in 2013. The Commission works around the clock to ensure fair gaming and crime prevention, especially for beginners. As well, they are responsible for awarding permits and licenses to gambling operators. Lastly, all MGA licensed casino operators are subject to regular audits by recognized and reputable agencies.
Roles and the Responsibilities
Malta Gaming Authority works in accordance with their mission: "To regulate competently the various sectors of the gaming industry that fall under the Authority by ensuring gaming is fair and transparent to the players, preventing crime, corruption and money laundering and by protecting the minor and vulnerable player." This has helped them to accomplish most of their goals since the commission was established. First, the commission covers the legal aspects of an online casino operator. There is no doubt that MGA is the most appealing licensing authority in the gambling market. They offer a safe and secure gambling environment for players and operators.
Goals of MGA
Like other renown licensing authorities, MGA was established with several goals to be accomplished. Here are some of them:
To provide a one-stop- shop for all licensing matters
To support the industry and other technological inventions
To operate a successful and a fully integrated Authority
To consolidate all regulatory functions to online gaming activities
To make authoritative decisions and accessibility to information.
License Application Process
Malta has a simple application procedure which has been narrowed down to only one stage. The applicant's work is to submit the all the relevant information and the casino will assume the responsibility of verifying the information. During the application, the MGA verify the following: Is it recommendable to operate gaming businesses and carry out other related activities? Has it acquired the operational and statutory requirements to meet the obligations as required by law? Has it correctly enacted the requested license for a technical environment before going public?
Operational and Statutory Requirements
The applicant company is scrutinized through the required procedure in order to conduct business. This process involves the examination of incorporation documents, operational policies, games, control systems, and other relevant documents. In addition, all remote gaming licensees are subject to minimum issued and paid-up share capital requirements of the commission. All class 1 and class 2 license holders are expected to keep a minimum share capital of $100,000, whereas class 3 and class 4 keep a minimum share capital of $40,000.
Compliance with MGA License
The Malta Gaming Authority (MGA) requires that after the operator has gone live, the license holder shall go through multiple compliance reviews which ought to be carried out by independent third parties. Reviews will be carried out on the following schedule:
After the first license year of operation
On the third year of operation after licensing
At the Commission's discretion
Malta Gaming Authority Licenses
The MGA is responsible for overseeing gambling activities with the jurisdiction of Malta both in web-based and land-based casinos. These are some of the sectors covered by MGA's license: • National Lottery • Cruise Casinos • Casinos • Advertising Lotteries • Non-profit Games • Remote Gaming • Skill Games • Commercial Bingo Halls • Amusement Machines • Gaming Devices • Racehorse Bets and Sweepstakes
Advantages of MGA License
MGA takes players safety and security seriously. To ensure that this is adhered to, every casino operator must keep a separate bank account for every gambler's funds. The account must have an equivalent amount to the one deposited in the gamers gambling account. Disputes between players and casino operators must be resolved through email for the easy and fast process.
Contact Information
Malta Gaming Authority Building SCM 02-03, Level 4, SmartCity Malta, Ricasoli SCM1001, Malta Tel: +356 2546 9000 Opening Hours: Mon – Fri: 09.00hrs till 17.00hrs (excluding Public Holidays)