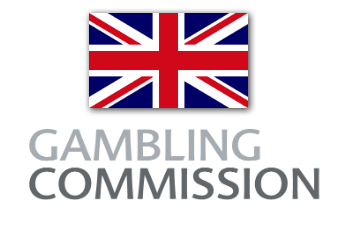 The United Kingdom is a veteran and an important jurisdiction in online casino gambling world. Since the emergence of internet and internet casinos, many governing authorities have been established to monitor and regulate online betting and gambling and the United Kingdom Gambling Commission is among them. The commission was set up in accordance with the Gambling Act of 2005 to oversee all gambling activities in Great Britain. As at now, it is headed by a Chairman who is assisted by commissioners who are appointed by the Secretary of State. Also, it is a non-departmental public body (NDPB) which falls under the Department of Culture, Media and Sports. Initially, the UK Gambling Commission was established to form licensing procedures online all UK-based online gambling sites but the idea changed when companies started paying taxes and licenses in order to carry out their activities within the borders of the United Kingdom. Nevertheless, they took over all responsibilities carried out by the National Lottery Commission in 2013, a step that has greatly contributed towards their integrity and fairness in decision making.
Roles and Responsibilities of the UKGC
As aforementioned, the commission was established under the Gambling Act of 2005 with the mandate of controlling all online gambling activities. For that reason, therefore, their main purpose in the iGaming world is to ensure that gambling is free of fraud and open to any licensed company. Here are some of the key things that the United Kingdom Gambling Commission (UKGC) is responsible for:
The Gambling board ensures that license holders have a separate bank account, where player's funds are kept
Ensures that the bookmakers with the UK Gambling Commission license verify every player's age
Ensures that all players with gambling related problems have been taken care of
In charge of investigating license holders to affirm that they only offer games from the licensed software developers.
Ensure that all casino operators use safe and secure payment options to avoid any money laundering activities
Ensure that the responsible betting company(s) has a proper system and criteria for problem solving.
Types of Licenses
The United Kingdom Gambling Commission is all inclusive, meaning that they cover all e-gaming activities and operators must acquire a separate license for every betting activity if they want to be issued with a remote license. Some of these activities include:
Online casino games
Casino gaming software
Lottery games
Sports Betting
Bingo
Furthermore, some online betting companies may need a remote Personal Management License in charge of all their senior staff members. All the commission's operations and facilities are managed by the License conditions and codes of practice (LCCP).
Filing a Complaint with the UKGC
Every governing authority has a setup procedure for filing disputes. The first step to take when filing a dispute at the UK Gambling Commission is to contact the site administrator for directions. First, you must put your full complaint in writing. If you are not satisfied with the given resolution, you can escalate it to an Alternative Dispute Resolution party for further assistance. Finally, if you are unhappy with the given verdict after this point must be heard at the civil court system.
Advantages of UKGC
Players enjoy using licensed bookmakers which are tested and reviewed by experts from the UK Gambling Commission. Additionally, all players with a dispute with an online casino operator will enjoy the powers of addressing his/her problems whilst the Advertising Standards Authority ensures that the operators adhere to a fair marketing plan. As well, any offshore gambling company is considered to be illegal, since their financial status is checked and verified by the Ministry of Finance.